ADLEY'S CANDY KITCHEN
[Welland Tribune, 8 December 1910]
Will open on Saturday with a choice assortment of home-made candy, also candy in bulk, etc. just around the corner. N. Main St.
ICE CREAM FACTORY
[People's Press, 12 December 1911]
The first floor and the roof have been added to the plant of the Royal Ice Cream Company, which is being built on Patterson avenue. The rest of the building is being hurried, and by the end of next month the work should be completed.
WELLAND IN 1911
[Welland Telegraph, 20 February 1912]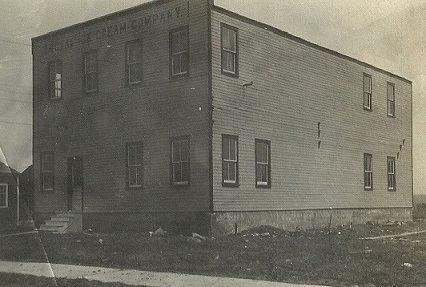 A handsome three-storey business block was erected on East Main Street, and a club house costing about $30,000 was built at the south end of the park. The Page-Hersey Company erected a plant costing about $1,000,000 and the Automobile Transportation Company put up a new factory building as did the Imperial Manufacturing Company and the Royal Ice Cream Company. The Welland House at the corner of North and West Main Streets was enlarged and remodelled and a new N.S.& T. depot erected.
[See Related TALE: FRANK ADLEY]